Work uniforms are a very important tool for business branding. They represent your company, are a walking advertisement for your brand and also provide a professional image to elevate your legitimacy.
Whether Casual or Corporate, we can offer a wide range of options to suit your requirements. Complete the enquiry form on this page, and we'll get straight onto answering your inquiry and providing options.
Check out our menu for Industry and Hi-Vis options.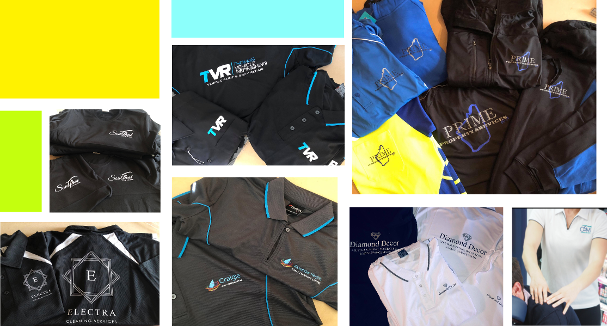 With our logo printing service we also offer a design service, so if you are a new business starting out, let us know with your enquiry and we can help design your brand from the ground up.
Our full colour prints means that there is no compromise with your brand, there will be no need to simplfy or modify your full colour graphics when using our digital print logos.